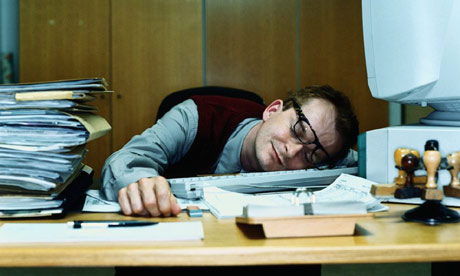 What goes up must come down – including energy. We love our energy highs, when we are ready to take on the world, are super productive, and feel great. Those energy lows though? Not so much. Instead we complain, berate ourselves for not feeling our best, and try to find any solution to increase our energy.
Some of our solutions, however, are really band-aids: they're not fixing our low energy problem, they're just covering it up for a while. These band-aid solutions, like caffeine and sugar, make you feel good for a little while, but there is usually an energy crash that follows. And while sugar and caffeine are not inherently bad, if they come wrapped in a 400-calorie package, or are being used as a constant crutch to support waning energy, the negative effects can be larger than just that one-time energy crash.
So today, when your energy starts to decrease, and you're ready to find the nearest quick fix to bring you back up, consider some of these tips instead, which address the root cause of your low energy. These sustainable systems to increase your energy have no negative side-effects, and can help you feel better, work better, and smile!
Tips to increase energy levels at work